The Atari 5200 Supersystem in the 21st Century!

2002 was the 20th anniversary of "PAM", the Atari 5200 Supersystem.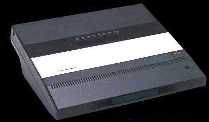 Atari 5200 development brought us four homebrews in the year 2002: Ronen Habot's Castle Blast, Mean Hamster Software's Haunted House II and Combat II, and my own game Koffi: Yellow Kopter. Mean Hamster's 5200 Klax homebrew was released in 2003. And in 2004, in addition to a slew of Atari 8bit ports to the 5200 including Donkey Kong and DK Jr, Castle Crisis was released, which is an excellent arcade-perfect port of coin-op Warlords!

Good luck finding some of these; Atari (formerly "Infogrames") has requested all those which infringe on their Intellectual Properties be discontinued. This happened in September 2004.

Many Atari 8bit computer games have been ported to the 5200, and you can buy many at the AtariAge store, or use a multicart such as AtariMax to load the roms yourself. Development continues on 5200, with Intellidiscs, Realsports Curling, and Magical Fairy Force created by Phaser Cat Games in the 2010's and onward.

Below are links to the pages for my own two Atari 5200 homebrews!





Koffi: Yellow Kopter!


Adventure II!

----------------------------------------------------------

Atari Age Store!
The VideoGameCritic Reviews!
Caféman's 5200 Features





Click on the coffee cup if you'd like to contact Caféman